Item declaration
---
1. How can I declare packages on my own?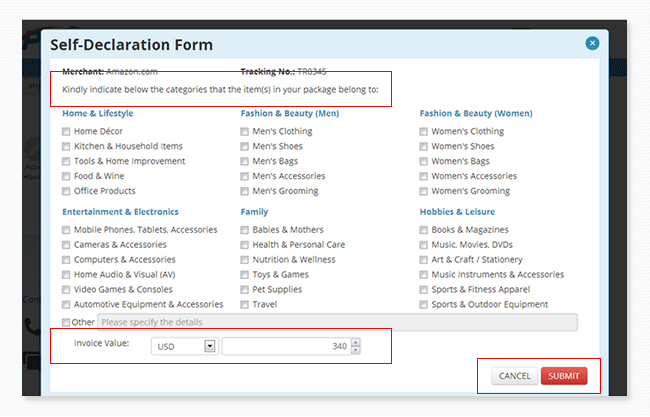 You can type in the product details in "Other" section. Please select the correct currency of the declared value and input value.

Click SUBMIT and you're done!
---
2. My invoice value exceeds USD2,500. What paperwork do I need to submit?

A "Shipper's Export Declaration" (SED) form needs to be submitted for any package(s) with a value over USD2,500.

Click on the Download SED Form button to proceed.
---
3. Can I change my declaration?
You can change your declaration anytime between after your package arrived at the shipping center and prior to making payment.

Please be advised that any changes to the declaration cannot be made after you have paid for the shipping charges.